Specializing in superior custom cabinetry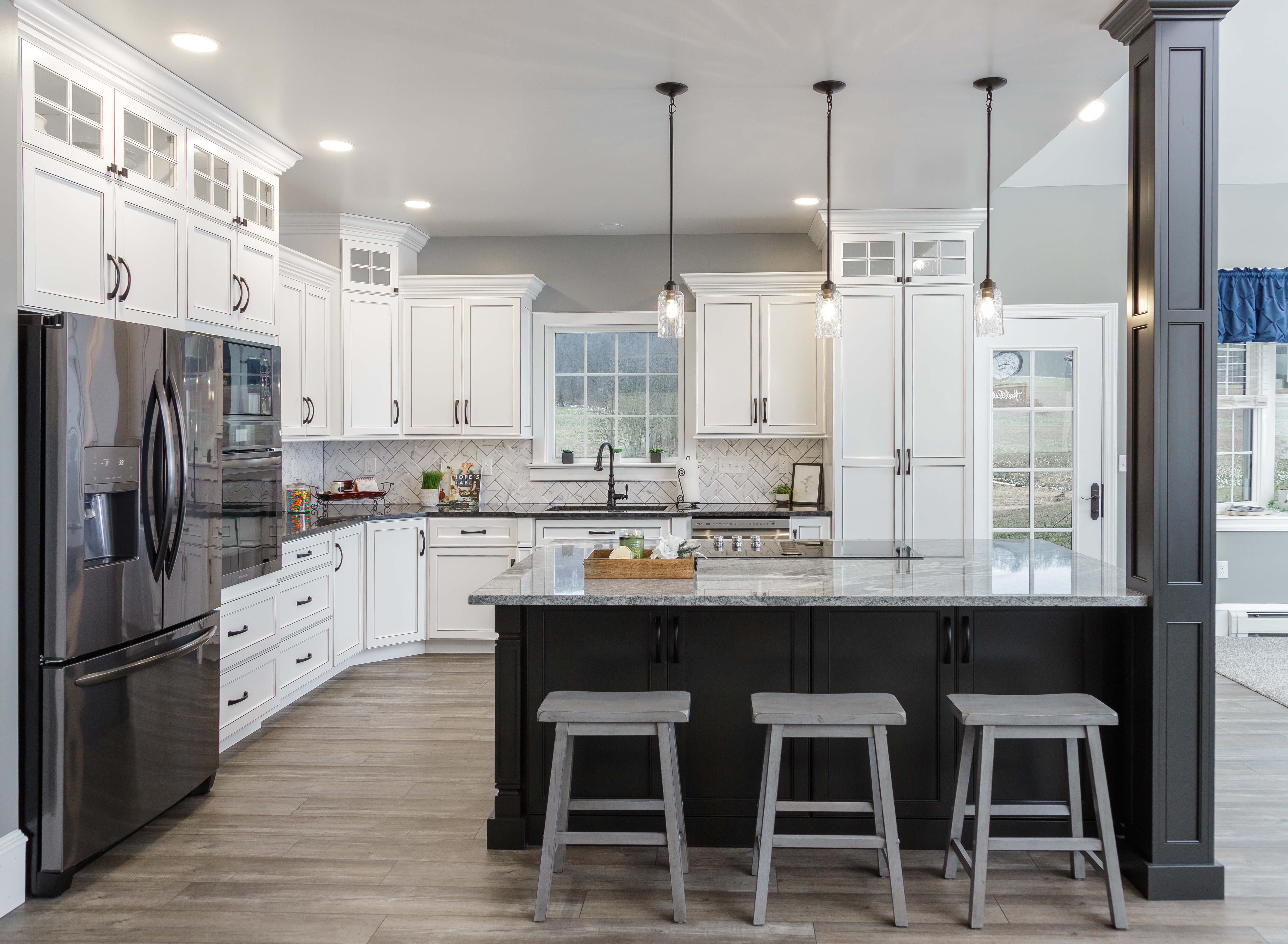 Your home is the expression of you. From distinct to exquisite detail, you have a style that's all your own, and Scenic View Woodworking can help you bring it to life. We produce beautiful and long lasting custom cabinetry for your kitchen, bathroom, office and other rooms of your home.

Inspiration Gallery
"
From the design process to the installation, Scenic View Woodworking was great!  They were easy to work with and stayed on schedule.  They did a perfect job matching the cabinet color for the kitchen and working with our old house that has uneven floors and ceilings. The kitchen project went so well; we also used them for our bathroom. The custom vanity was made from reclaimed barn boards. They exceeded our expectations!  It looks beautiful with the era of our house.  We are so pleased, thank you Scenic View!
"
-John & Judy
Taking you from design to installation
Our small family oriented shop gives you the benefit of talking with the owner and his sons, buying directly from the manufacturer, and being involved in each step of the manufacturing of your project. Specializing in superior quality cabinets, the options you can add to your home are almost endless. We work with you to create a design that is functional and attractive for your home, using quality parts that make a difference in everyday convenience. Sanding our cabinets smooth and applying a quality finish that is meant to withstand the wear and tear of family life. Constructing and installing with care and precision.                            
Our goal is to have you happy with our process and workmanship. After your project is completed we want you to be able to refer us to your friends and/or give us a 5 star google rating.

Remodeling?
We can add cabinets to what you already have or we can change existing cabinets and countertops.