Image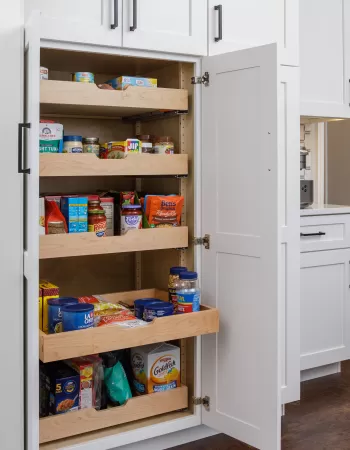 Rollout drawers
Tired of trying to reach that container in the back of the cupboard without knocking things over in the process? Rollout drawers keep your cooking ingredients and utensils conveniently accessible. Slide the drawer out and easily select the ingredients you need for cooking dinner.     
Our adjustable rollout drawers allow you to move the drawers up or down according to the size of the items you want to store on them.
Image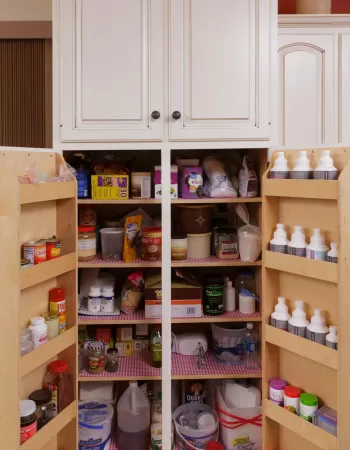 Image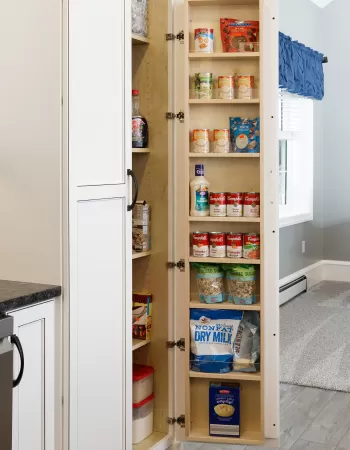 Pantry Shelves
Pantry shelves are convenient for organizing, but they also help utilize your space efficiently. A carefully planned pantry can make a big difference in storage space especially in a small kitchen!
Image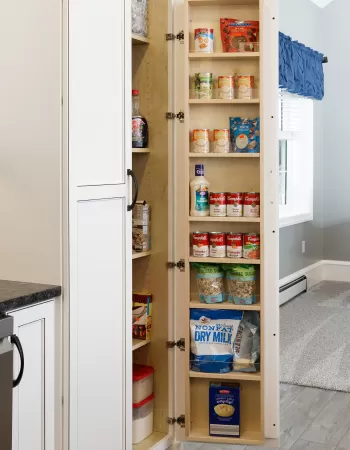 Image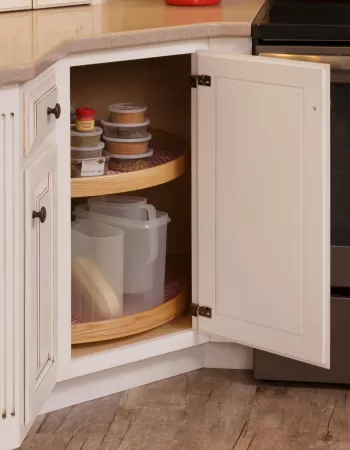 Lazy Susan
Ask for a lazy Susan to make the most of the space in your corner cupboard. These revolving shelves let you find what you need with a few spins…
Image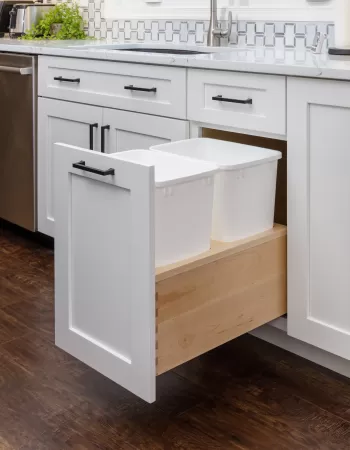 Trash Can Drawer
Keep the trash can out of sight. We build a drawer made to fit your trash can.
Image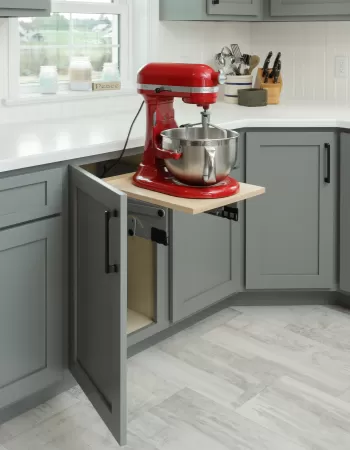 Image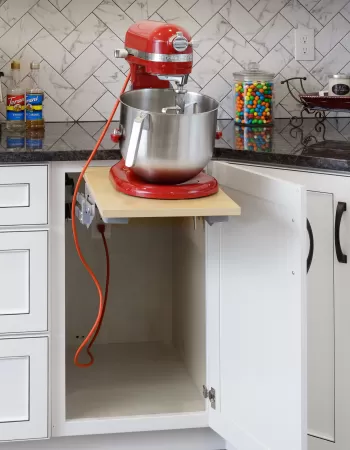 Mixer Lift
Image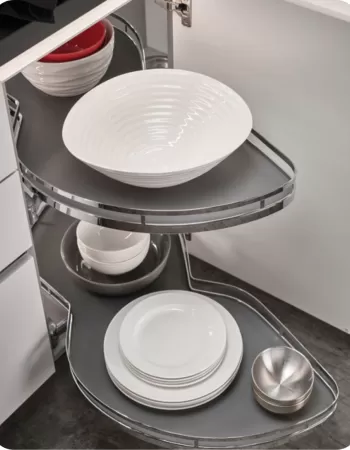 Blind End pull out shelves
Let us install blind end pull-out shelves in your corner cupboards. Instead of needing to almost crawl into the corner to get what you want, we install two sets of shelves. The sets of shelves are attached to each other. Pull them both out to conveniently access the items stored in the corner. We sell several styles of blind corner pull-out shelves. One style allows you to pull the top or bottom shelves out independently.
Image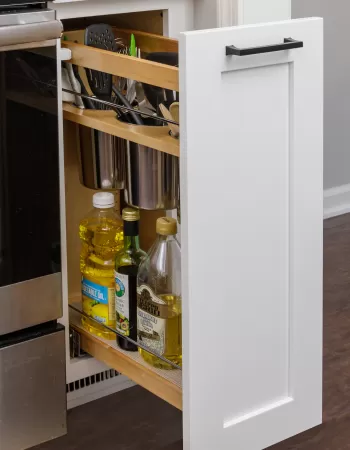 Utensil Organizer
Image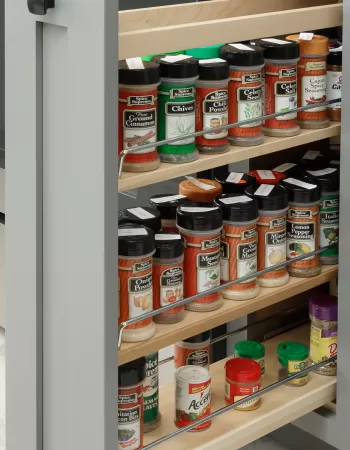 Spice Pullout
Finally, someone who can build you a nifty pullout for arranging your favorite spices.
Image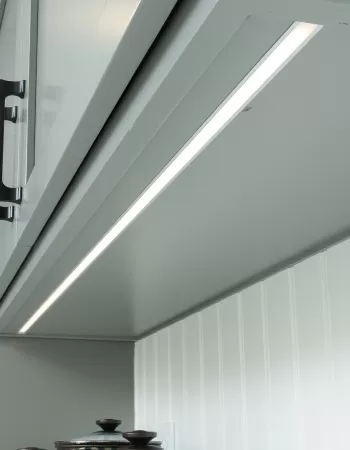 Under Cabinet Lighting
Image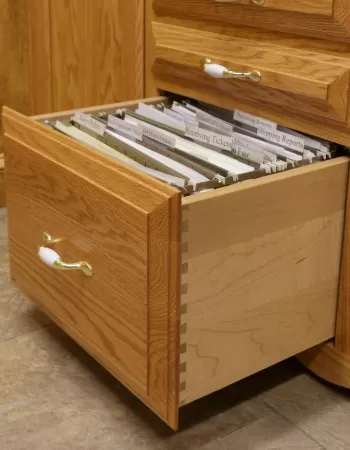 File Drawers
Do you use hanging file folders in your office? When designing your office, ask us to build file drawers with file rails. Imagine the beauty of custom-built wooden drawers instead of a metal filing cabinet.
Image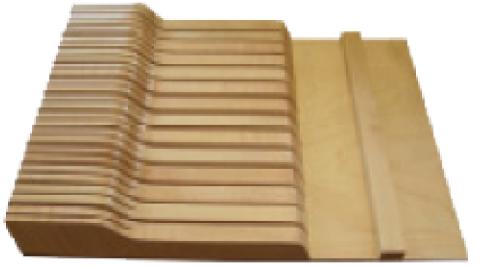 Knife Rack
Do you like to keep your knives organized instead of dumping them all into one compartment of the drawer? We would love to design a custom knife rack for you.
Tilt Tray for the sink
Instead of the false drawer fronts usually installed in front of your sink, consider our tilt tray option. These little tip-out trays make a handy place for storing your scrubbers, bottle brushes, and sink stoppers. Here is one more small way to keep your kitchen organized!     
Need a handy place to store your brush, comb, and fingernail clippers? Ask for a tilt tray in front of your bathroom sink.
Image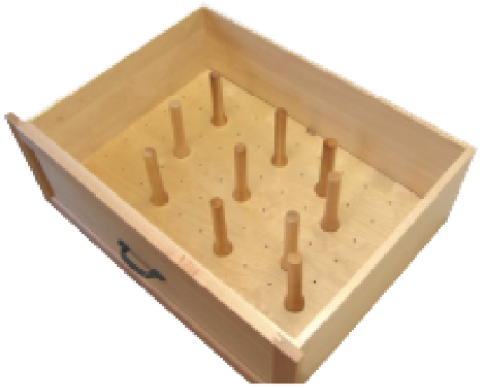 Plate rack
We can build plate organizers in your drawer to keep your stacks of plates from falling over when energetic helpers yank the drawer open.         
Include cabinets with glass doors in your kitchen plans and we can make grooves on the bottom of the cabinet or on the shelf so that you can display your beautiful China plates.
Drawer dividers
Since we specialize in custom-building, you can ask us to make drawer dividers exactly the size you need them. Keep your things from becoming a jumbled mess by giving them their own compartments.
Image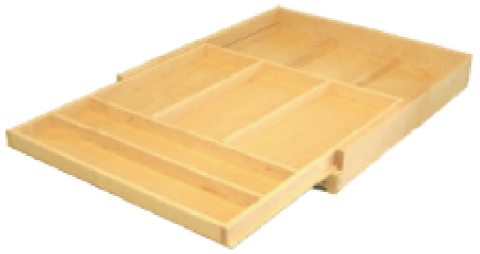 Cutlery Tray
No one likes when the spoons spill over onto the forks. Pick the drawer where you want to keep your spoons, knives, forks, etc. We can install a custom, built-in cutlery tray.