Image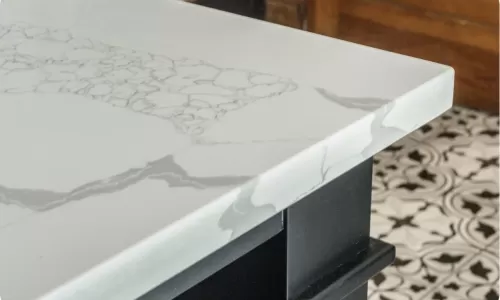 Image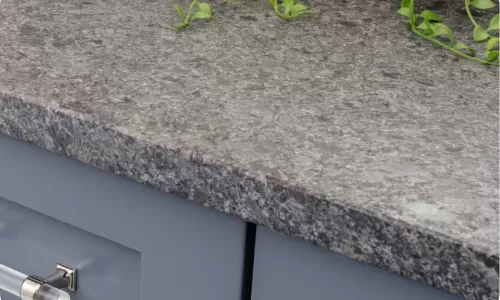 Image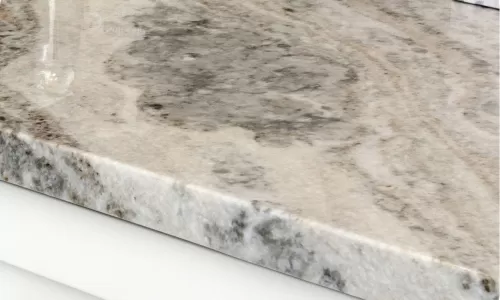 Image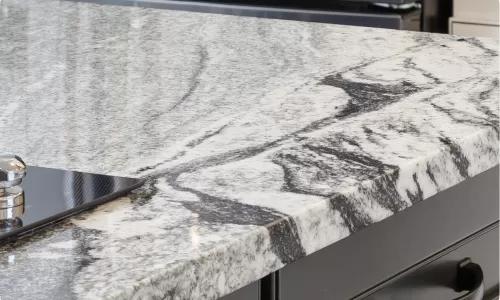 Image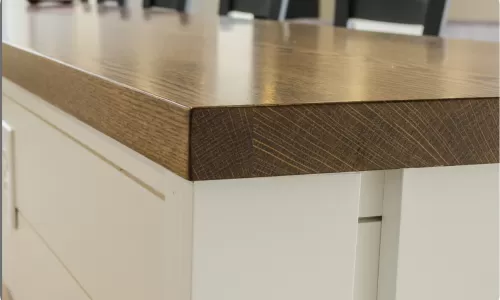 Image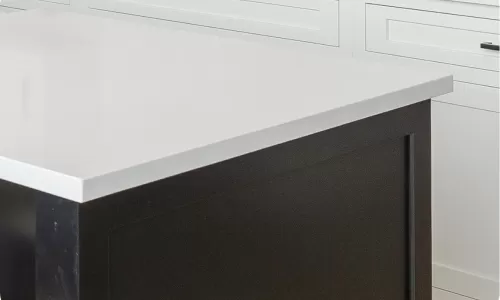 Laminate - We custom make laminate counter tops using moisture resistant MDF or flake-board underneath and bond the laminate to it. Moisture resistant MDF has become our choice material for laminate countertops. We can make these countertops with few or no surface seams. Laminate countertops provide customers with an economical yet attractive countertop option. They are easy to install. Order a laminate countertop with a bevel edge for a high-end look without the high-end cost. Heat and stains do not damage laminate easily. But please do not take a kettle off the stove and set it on your laminate countertop. It cannot withstand extreme heat. Laminate lasts a long time if properly cared for, but it is more difficult to repair than some of the other countertop materials. Grab the cutting board. Laminate is not tough enough for cutting your vegetables right on the countertop.
Visit Formica or Wilson Art to see a variety of attractive designs and color samples or come and see samples at our location.
For Granite, Quartz, and Solid Surface Counters we partner with others that specialize in those fields. You can visit www.shademtngranite.com to see more options. Buy directly from them or purchase the countertop through us.
Granite - Each slab of granite has the benefit of uniqueness. Granite is a natural mate-rial that comes in hundreds of colors. Choose your slab and get it formed into an elegant, one-of-a-kind countertop. Granite resists scratches well. Make sure your granite countertop has been sealed to ward off stains. It may need periodic resealing to keep it stain-resistant and looking as good as new!
Quartz - Most quartz countertops, made from an engineered material, consist of approximately 93% ground natural quartz and 7% polymer resins. Quartz mimics the stone look but does not need as much maintenance. It can withstand heat and sharp knives, resists stains, and does not need to be sealed. Our supplier offers over 100 col-ors of quartz in vibrant colors including designs that look like marble and granite.
Solid Surface - Solid surface countertops, produced from man-made materials, contain mineral dust mixed with plastic resins and pigments. We use solid surfacing for the counters, sink, and backsplash. Solid surface counter-tops create a seamless look because the seams are almost invisible. This material is al-so available in a huge variety of patterns and colors. The store samples usually depict accurate color tones of the real product. Solid surfacing is mildew resistant and does not stain easily. You need to use your cutting board on this countertop because it will get scratched by sharp knives. The good news is that solid surface countertops can be repaired more easily than some of the others. The scratches can usually be sanded out.
Cultured Marble Vanity Tops - Cultured marble, a blend of marble dust and polyester resin, often shows up on bath-room vanities. This affordable material has a non-porous surface that resists staining if you spill your hair dye or shampoo. With almost endless possibilities for styles and colors, this durable vanity top is worth considering!